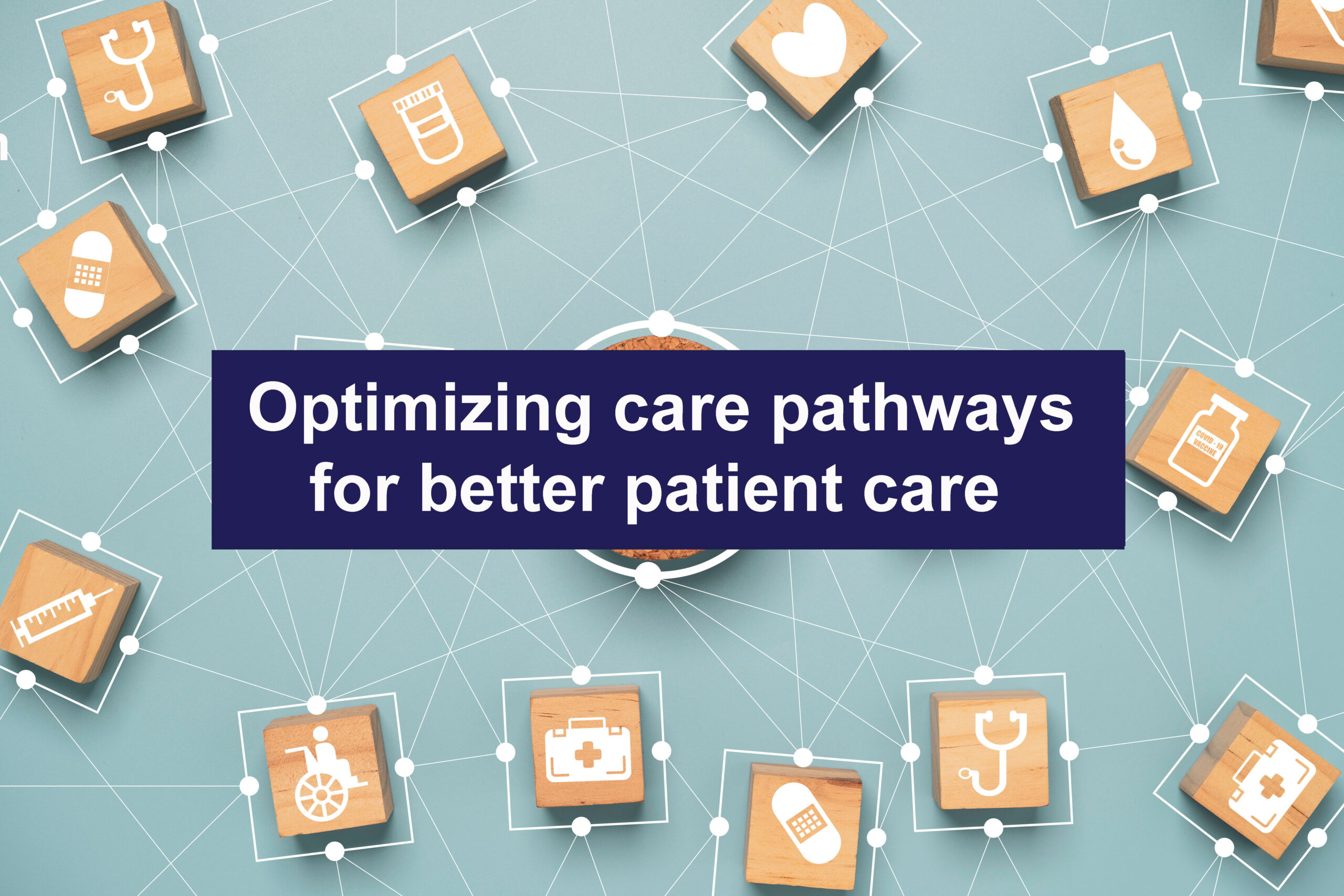 The care pathway corresponds to comprehensive patient care: it covers the phases of prevention, diagnosis, treatment and follow-up, involving a multitude of healthcare professionals. Influenced by many factors (individual, territorial, etc.), these care paths are highly diverse, with varying degrees of efficiency, and are sometimes subject to delays or disruptions, resulting in lost opportunity for patients.
Developing a common semantic for qualifying and quantifying the delays and disruptions that can occur in these care pathways is therefore a major healthcare challenge.
A huge amount of data is generated by the various sectors involved in cancer patient care (pharmaceuticals, medical devices, diagnostics, healthcare applications, digital health, etc.), providing fertile ground for innovation.
Our mission? To support industry-led projects aimed at proving the concept of matching available healthcare data (molecular genetic reports, records of multidisciplinary consultation meetings, personalized care programs, etc.) with medico-administrative data from the SNDS (the French National Health Data System) via the French National Cancer Institute's oncology data platform.
Our challenge? Describe the diversity of patient pathways suffering from or at risk of the same disease, identify breaks or delays, define the efficiency of one pathway compared to another, propose avenues for improvement by looking for explanatory factors and quantifying their impact on care.
The Association is supporting three projects in this area, to ensure rapid access to care, personalized treatment and optimized chances of recovery.
A project supported by MSD, which aims to describe and categorize the diagnostic pathways of patients receiving systemic treatment for primary lung cancer, from the first event suggestive of suspected cancer to the initiation of first treatment. The aim is to understand the delay between first diagnosis and first treatment, to explain the variations in pathways observed, and to develop a predictive model for optimizing the diagnostic pathway.
A project supported by Pfizer, which aims to estimate the incidence and prevalence of patients treated for non-metastatic or metastatic prostate cancer in France, and to describe and analyze patients' care pathways, possible disruptions, and therapeutic sequences. The aim is to obtain reliable data on the different stages of this cancer, which ranks 1st in men in terms of frequency, and on the proportion of patients progressing from one stage to another, to define prognoses more precisely.
A project supported by Novartis, which describes the characteristics and care pathways of lung cancer patients with a specific molecular alteration. The aim is to better characterize patient sub-populations to provide personalized treatments for each one.
Click here to see all the projects supported by the Association.